How e-learning makes a difference for companies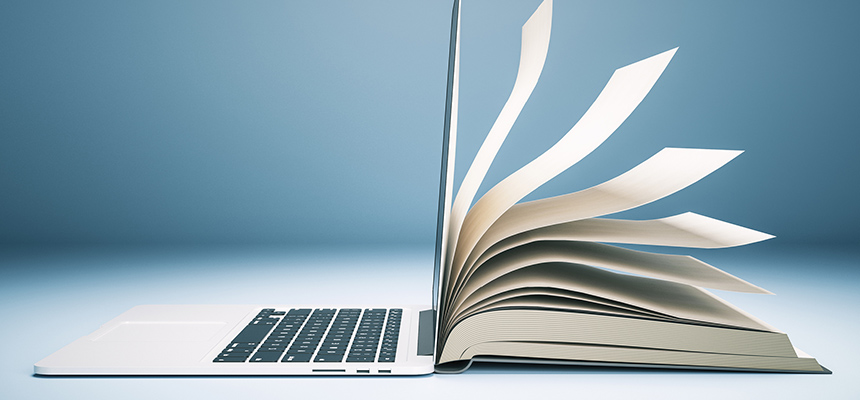 After two hectic years of the pandemic, the labour market is undergoing huge developments. A lot of people have worked from home or hybrid. It caused an increasing focus on organisation dynamics, such as internal communication, employee branding and recruitment. In addition, digitisation requires other skills. Hence more organisations invest in training or re-training existing and new employees. Experts anticipate a surge in demand for e-learnings due to all these factors. This learning method is essential to internal training, further training and talent development. The possibilities and advantages of e-learning are endless. Discover how your organisation can use e-learning effectively. Or consider a we-learning.
What is an e-learning
E-learning is a collective term for several learning activities in an online environment. These activities are often presented interactively on a computer. The student follows these lessons online via, for example, a laptop, desktop or tablet unassisted. Which form of e-learning is used depends on the request. For example, one training requires in-depth knowledge sharing. On the other hand, other e-learnings need snackable content in the form of tutorial videos or how-to-videos. For every knowledge-sharing issue, we can invent a creative and effective solution.
Why employee training is so important
After two years of mainly working from home, more and more businesses pay attention to their positioning and employee branding. Who are you as an organisation, and what are we good at? This translates into how employees feel within the organisation and how they talk about their work. Are they proud? Do they feel a connection? Are they challenged enough? An important aspect is motivating employees. If they are motivated and have something to direct their ambitions towards, they will feel connected with the organisation. Facilitating sufficient challenges for employees is essential for retaining talent. But also for improving the quality of the organisation. Both employees and the organisation need to keep developing and growing. E-learning seems to be a popular learning method: about 4.3 million Dutch people state they have followed an online course.
Developing e-learning surges in popularity
When comparing this to other education forms, e-learning is relatively new. The possibilities of e-learnings have been underrated for years and, thus, not used enough. Due to the pandemic educational institutions were forced to move their offerings to the World Wide Web. A transition that ended up being easier than anticipated. The covid pandemic has thus been very disruptive to how we provide training. Hence experts predict that the e-learning market to grow by 200% between 2015 and 2025, making it a multi-billion dollar industry. That prediction is not too farfetched, as the benefits of e-learning are endless.
6 Main advantages
of e-learning
Besides marketing and offering services and products, organisations must also innovate their internal activities in this digital age. In particular, with a changing working culture and hybrid work situations. Partly due to the flexibility of online programmes, e-learnings are an enormous asset. Developing e-learnings has many advantages.
Online learning saves time
In the beginning, you might be quite busy with it, but e-learning will save you a lot of time. When the foundation is built, e-learning can be re-used. Sometimes a minor adjustment is necessary. However, other than that, employees can go through the content unassisted. And students save time as well: they can plan their learning path themselves and go through the material at their own pace. According to IBM, online students learn on average 5x faster compared to traditional training.
E-learning is a cost-effective learning method
Everyone knows the aphorism: time is money. By investing less time in training people in the classroom over and over, businesses have more time and money for other things. There is also no need for businesses to pay trainers, location or travel costs. The technical realisation is an investment at first but will reduce costs in the long term. In addition, e-learning also contributes to the self-reliance of employees. They learn to handle things on their own and harbour an extensive skillset. It saves costs on managing and controlling.
Unlimited learning reduces staff turnover
The training of new colleagues goes beyond rock-solid onboarding. If you keep challenging your employees, they will stay stimulated. Many employees need this to get enjoyment and satisfaction from their job. But also to feel engaged in the business. Numbers show that a high engagement rate results in lower sick leave and a 17% increase in productivity. In addition, research by IBM shows that 42% of new employees are keener to stay at an organisation due to the training.
E-learning strengthens the market position of businesses
Besides the fact it contributes to employee satisfaction, e-learning has another plus. As employees can develop themselves more, they can deliver higher quality. This can have a positive effect on, for example, increased customer satisfaction, but also the competitive advantage. The newest developments, innovations, and trends – your employees or colleagues will be up-to-date. Or changes to the industry, such as new regulations, codes of conduct or procedures. An organization can use e-learning for various issues.
E-learning facilitates hybrid working
It is crucial to see how hybrid working works within the facets of the organisation to make it future-proof. By offering e-learning, you give employees the flexibility they need to work in a hybrid form. In addition, you allow them to oversee their development. Think of learning pace, but also control over their schedule. One might prefer the morning, whilst the other might prefer learning in the afternoon.
Online knowledge sharing connects employees
E-learning is not just cramming information in your head. It is an interactive form of content that allows you to learn from each other. The organisation often possesses a lot of knowledge: insights, data, and learnings. But how do you make this accessible to everyone? Or how do you centralise this information? The knowledge acquired can easily be spread by using short, powerful e-learnings. Hence e-learning is suited for internal communication. It triggers, motivates, and connects.
Learn about your brand with
the we-learning
E-learning, thus, is an effective way to further training. It can be about anything, depending on what employees need or want to develop further. The WE-learning, on the other hand, is very specific. In the we-learning courses that SowiesoDigital sets up for clients, we focus on the organisation itself. Employees train themselves in things like Who are we? What do we do? What are our core values? What do I tell someone at a birthday that asks where I work? It might seem obvious, but in practice, employees often lack this knowledge or have a different interpretation. Concrete and practice-oriented we-learning allow the mission, vision, and brand story to be much more alive and meaningful. No theory on paper, but feeling what is behind the 'we'. So they can better convey the business, the brand and the products or services and learn more about it in an entertaining, interactive way. It is a good refresher for existing employees and helpful as an onboarding tool. The we-learning can be set up as e-learning but can also consist of live sessions or a combination of both.
Have your own (w)e-learnings made
Given the current developments, organisations need to act on the growth of e-learning. To keep motivating and triggering employees. To (continue to) guarantee quality. But also to offer a digital reference book, good onboarding and a steep learning curve. SowiesoDigital has years of experience setting up (w)e-learnings about various subjects. Due to our approach, we provide custom-made solutions for each client. It ranges from interactive e-learning with videos about the code of conduct to making rich e-learning about knowledge and data accessible. Our specialists will find the best approach for your organisation's request.
Getting started with
SowiesoDigital?
Want to know more about e-learnings? Contact us for a non-binding conversation.